Main Menu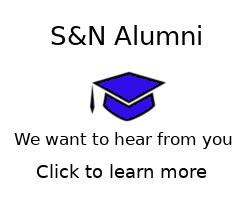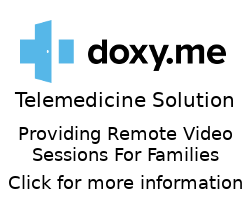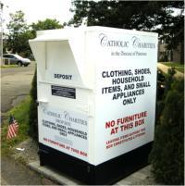 Catholic Charities Clothing Donation
Drop Boxes
Click For More Information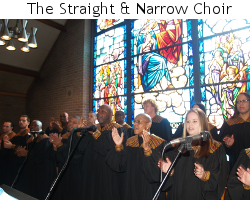 Click Here to Listen to the S&N Choir
Our Values
Dignity -- We believe that every human being is a gift from God, made in the image and likeness of God. Thus all human life, at every state of life, is sacred and so is entitled to recognition, respect, self worth, and he opportunity to develop individual potential.
We actively seek to involve those with whom we work and those we serve in decisions that affect them.
We strive to recognize and affirm each person's contributions.
We will treat people with equality and respect, regardless of race, sex, age, gender, religion, or social status.
We will always try to "walk the talk" demonstrating and encouraging genuineness and truthfulness in all communications.
We respect each person's right to privacy, confidentiality, and, as appropriate, anonymity.

Justice – We believe human dignity enjoins upon each of us the obligation to treat one another, clients, family, friends, staff and volunteers, with fairness, with equality, with due process, and without prejudice. Justice dictates everyone's right to life and to life's basic necessities, namely food, shelter, health care, education, employment and a just wage, and it obligates us to respect, protect and insure these rights.
We will address client, employee and volunteer fears or concerns that may result from cultural, emotional, physical, and/or language barriers.
We will facilitate the development of programs consistent with our Mission and, further, we will facilitate equal access to programs and services through the utilization of Agency resources. Agency services will be provided based on need without concern for ability to pay, race, creed or color.
We will serve as prudent stewards of resources necessary to ensure future access to our services.
In our dealings with clients and their families, with staff and volunteers, and with our vendors, we will strive to create just working relationships.

Charity – We believe that daily, we are called to witness God's love in the way we speak and act with one another, those whom we serve, work for and with. This obligation to love as God loves is firmly rooted in the Judeo-Christian tradition: "Love others as you love yourself" (Leviticus 19:18); "This is my commandment – love one another as I love you." (John 15:12)
We will foster an atmosphere of mutual collaboration through cooperation respect and a sense of belonging.
We will always attempt to empathize with our clients and their families, employees, volunteers and visitors in all situations.
We will recognize that there is always room for differences of opinion, and on those matters on which we cannot agree, we will agree to disagree, but never become upset, abusive, or otherwise inappropriately defensive in our interactions with clients and fellow employees.
We will attempt to provide constructive feedback, always in a way that helps people grow and encourage them to reflect on differences in approach.
We will always attempt to resolve conflicts openly, directly, and equitably.

Solidarity – We believe that as children of God we are, all of us, one human family in the world. Thus we are required to recognize all people, here in our Diocese, in our state, our country, and across the world, as our neighbors, as our brothers and sisters (The Good Samaritan – Luke 10:27-37), and that we are our brothers' and sisters' keepers.
Recognizing the rich diversity of our own workforce and of the clients we serve, we will strive to make our fellow employees, as appropriate, and our clients aware of the richness of each other's culture.
With the communication tools available, we will strive to create awareness among those in our Diocese of the rich diversity of people living here in our Diocese, and of their connection to their brothers and sisters in other parts of the world.
With the communication tools available to us, we will strive to educate the persons in our local communities and our Diocese about who their brothers and sisters are across the world and what their needs are and how they can help.

Excellence – We hold ourselves to the highest possible standards of care and service.
We will constantly strive to improve ourselves both personally and professionally.
We will attempt to do the right things right the first time and on time.
We will assume personal responsibility to enhance our own performance and competence.
We will assume personal responsibility for reflecting on our own capabilities and shortcomings.
We will advocate for quality and quality improvement.
We will assist and support our fellow employees in enhancing their own performance and competence